The World Triathlon Corporation has confirmed our previous news that the Ironman 70.3 World Championships will be moving from Clearwater, Fla., to Las Vegas in 2011.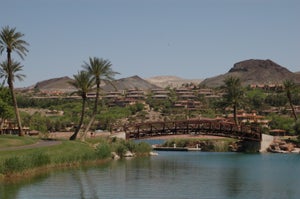 Written by: Courtney Baird
Set to take place on Sept. 11, 2011, the new world championships will begin with a 1.2-mile swim in Lake Las Vegas, which is in the Las Vegas suburb of Henderson about 20 minutes from the strip, according to a WTC release.
The venue will provide a much more challenging race course than the flat course in Clearwater. The new course will include "several steep climbs" within the Lake Mead National Recreation Area, the WTC said in a release.
Besides moving the location, the WTC is moving the date of 70.3 world championships, which was traditionally held in November after the Ironman World Championships.
The new date could be an attempt to attract some of the top Ironman pros to the race, as many race in 70.3s a month or so before the big dance in Kona.
Frank Lowery, the race director of the Silverman half and full Ironman triathlons, will oversee the new world championships.
And while Clearwater is losing one WTC race it's gaining another—one that the WTC has dubbed the "5150 Series Finale," which will be the final race of a new Olympic-distance series that the WTC announced earlier this week.