The International Triathlon Union (ITU) today released its 2011 schedule for the ITU Triathlon World Cup Series. In addition to $400,000 USD in prize money, athletes will compete for ranking points for the 2011 World Championship and 2012 Olympic Games qualifying points.
2011 ITU Triathlon World Cup Series: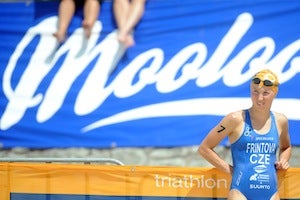 March 27: Mooloolaba, Australia
April 17: Ishigaki, Japan
May 8: Monterrey, Mexico
July 3: Edmonton, Canada
August 14: Tiszaujvaros, Hungary
October 9: Huatulco, Mexico
October 15: Tongyeong, South Korea
November 6: Guatapé, Colombia
The Series retains a consistency from 2010, welcomes back an old favorite and introduces an exciting new event. The ITU Triathlon World Cup Series will travel to Colombia for the first time since 1992. Guatapé will become the first South American city since Rio de Janeiro in 2004 to host a World Cup. Returning to the calendar after a 3-year hiatus is Edmonton, site of the 2001 World Championships and six time host of the World Cup Series. The city that now boasts a world class triathlon academy thanks to the legacy of the long-running World Cup there.
Along with the elite competitions, the 2011 ITU Triathlon World Cup Series will also attract some 15,000 athletes worldwide.
"ITU remains committed to delivering a World Cup series that's comparable to the World Championship Series," said Marisol Casado, ITU President and IOC Member. "We are delighted the World Cup Series will travel to seven different countries and touch four continents in 2011. It's a testament to the global nature of triathlon and the positive growth we envision for the future."
Entering its 21st season, the ITU Triathlon World Cup began as ITU's flagship series. Showcasing the world's top triathletes, the World Cup Series has traveled to 30 different countries since 1991, which plays a significant role to develop the sport and athletes across the world.
"Next year's World Cup series is an exciting mix of new events and long-running races with a strong place in ITU history," Casado added. "We're proud to offer a dynamic series with cities that have shown to be incredible hosts and proven to be among the athletes' favorites."
Earlier this month, ITU also announced its 2011 calendar of the Dextro Energy Triathlon ITU World Championship Series, the highest-profile international triathlon circuit. Four best scores in the world championship series events and the ITU Triathlon World Cup events, plus the points gained in the Dextro Energy Triathlon ITU World Championships Grand Final are considered as an athlete's final score, which decides world champions of the year.

2011 Dextro Energy Triathlon ITU World Championship Series:
April 9-10: Sydney, Australia
May 14-15: Yokohama, Japan
June 4-5: Madrid, Spain
June 18-19: Kitzbühel, Austria
July 16-17: Hamburg, Germany
August 6-7: London, Great Britain
Grand Final – September 10-11: Beijing, China
Qualifying for the 2012 Olympic Games began in June of this year and continues until May 2012.