Some triathlon pundits say Chrissie Wellington is unbeatable. She has started nine Ironmans and won all nine. There is no doubt that the three-time defending Kona champ is the favorite to win again, but Mirinda Carfrae may be ready to offer the first credible threat to Wellington's dominance since she first won the IM world championships in 2007.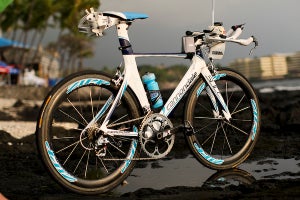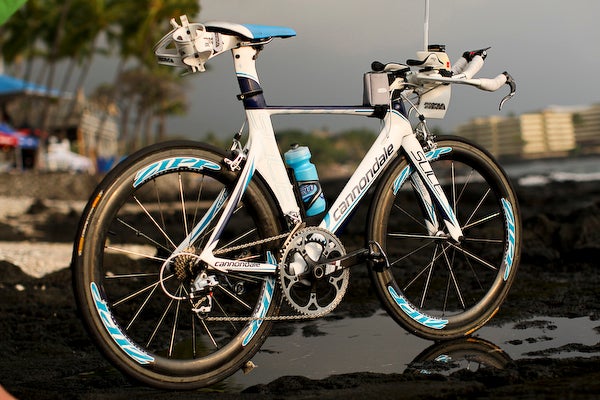 Not only did Mirinda Carfrae place second in her first appearance in Kona but she also set a new run course record. She comes from a short course background and has proven that she has the horsepower to compete with anyone. She won the 70.3 world championship in 2007 and has repeatedly showed that she can dominate the run leg by repeatedly out-splitting many of the pro men in 70.3's throughout the summer.
Her performance last year in Kona was truly impressive, but she feels like she left something in the tank. Carfrae says that she used other women to pace herself on the bike who were "having a bad day when I was having a great day," and could have ridden faster. This conservative strategy left her too far behind Wellington out of T2 to contend for the win. She won't make that mistake again this year, she says, and plans to ride harder in order to start the run with a legitimate chance to challenge for the win.
Like Wellington, Carfrae rides a Cannondale Slice. Her race bike is equipped with SRAM Red components, a Profile Design RMC-1 behind-the-saddle hydration system, Shimano Dura-Ace pedals, Profile Volna aerobars with an Aqualite drink system, Profile Design storage box behind the stem, Cateye Strada Double Wireless computer, Fi'zi:k Arione Tri 2 saddle, and Zipp 404 tubular wheels with durable Continental Competition tires. Her race wheels are built with Zipp's prior-generation rim shape rather than their new Firecrest shape because Carfrae rides a 650c bike and Zipp does not yet make Firecrest wheels in 650's.
Carfrae has drawn comparisons to Mighty Mouse because of her speed and small stature. She is maybe 5'2" (on a tall day), so it seems logical that she rides a very small frame, but last year she rode a 51cm bike. This larger frame size is typically found under riders who are closer to 5'5" rather than 5'2", and she made the switch to a smaller frame after getting a bike fit from Mat Steinmetz of Retul. Steinmetz switched her onto a 47cm frame and Carfrae says her bike now, "feels like a part of me." Perhaps her new fit and new frame size will help her come into T2 closer to the leaders so she can use her lethal run speed to challenge for the win.
Text by Aaron Hersh. Photos by Kurt Hoy.
Click here to watch a video about the bike.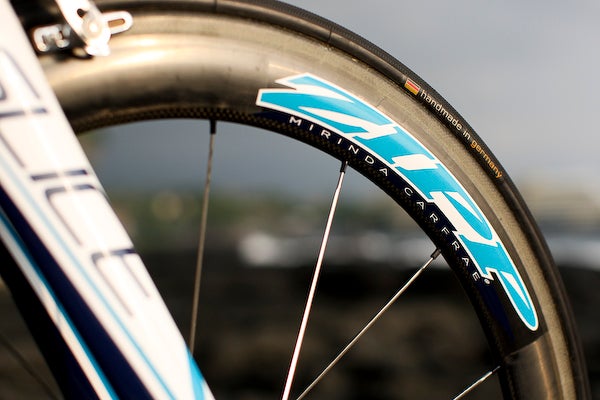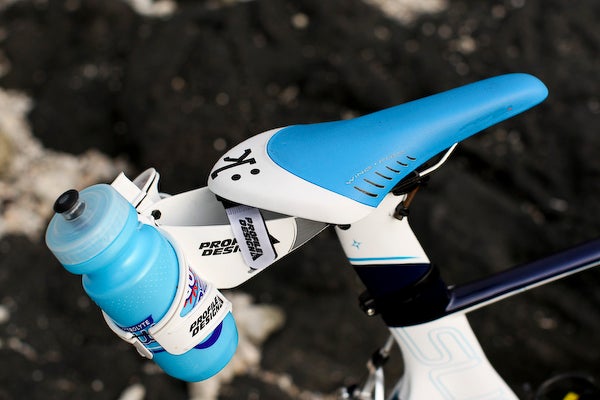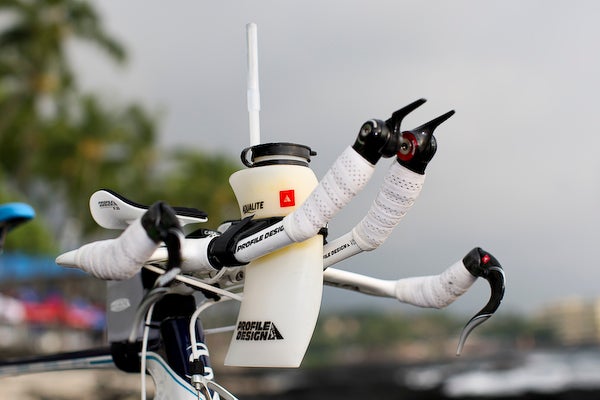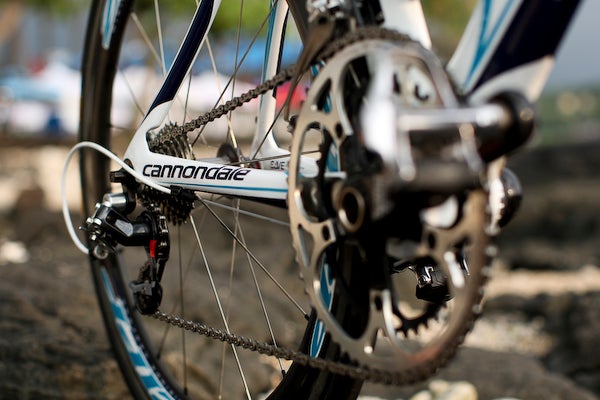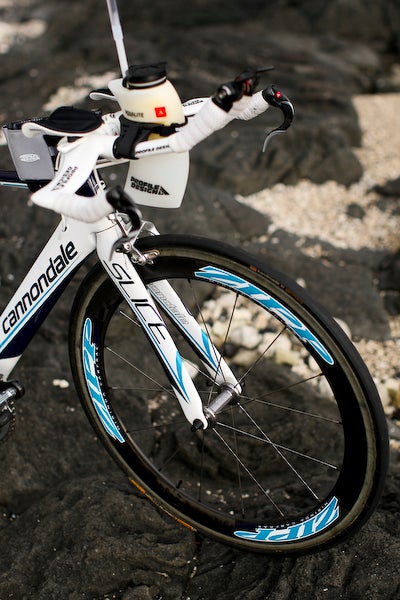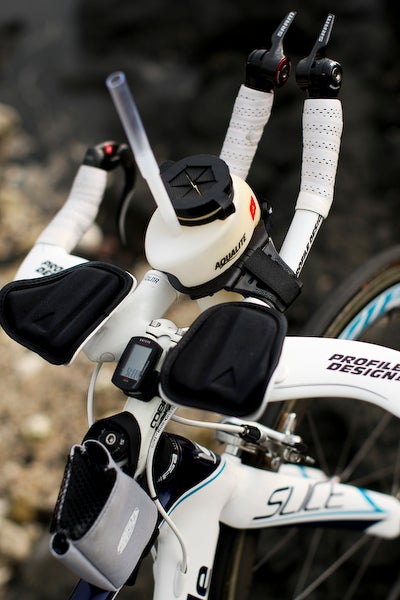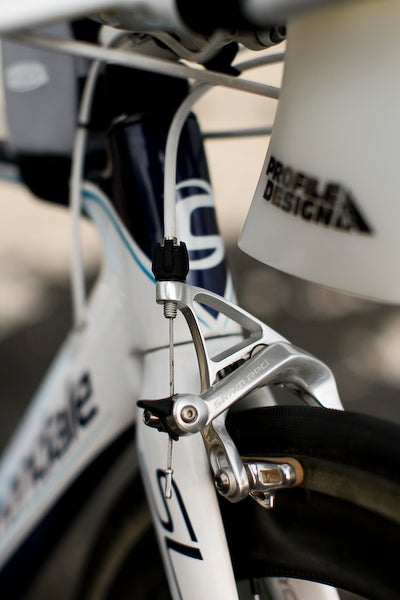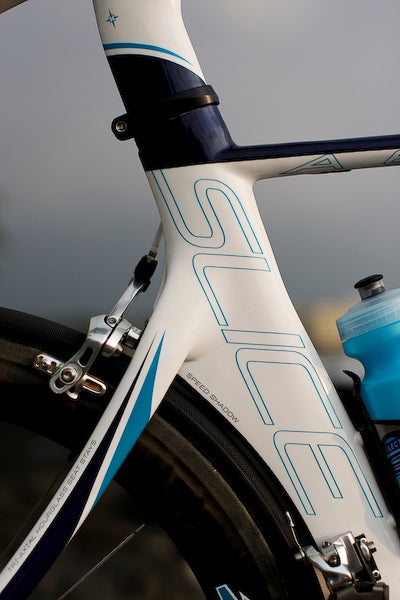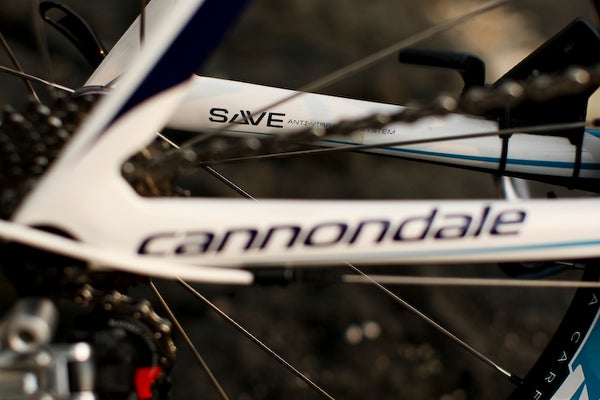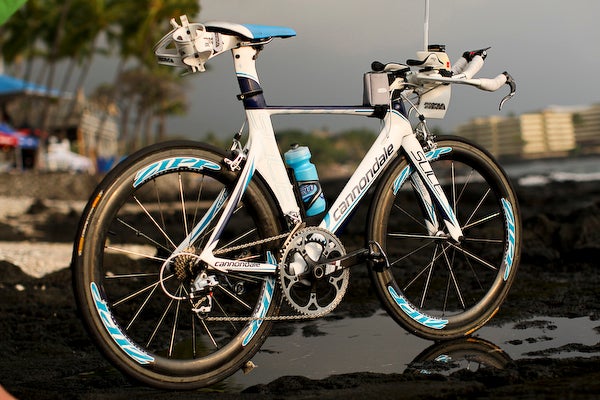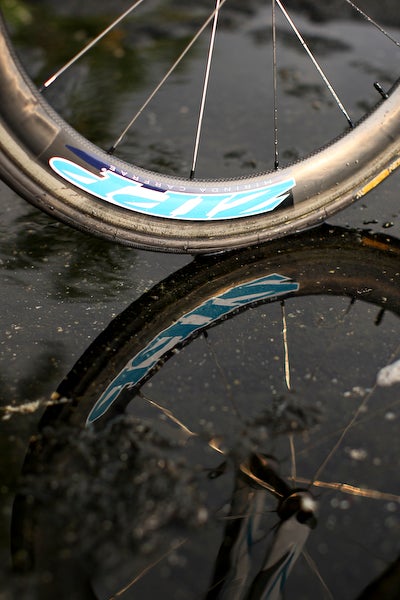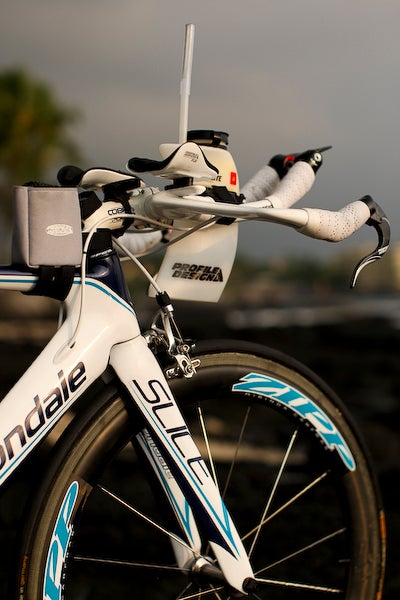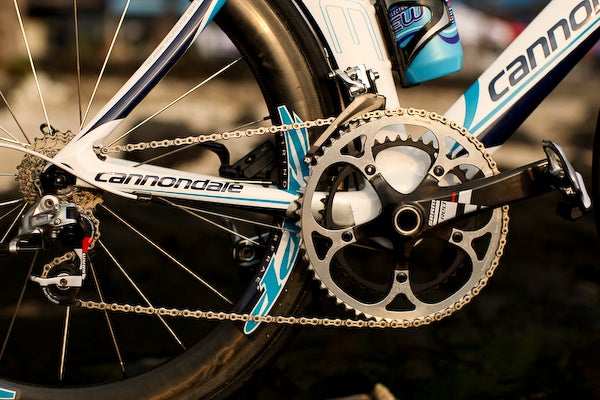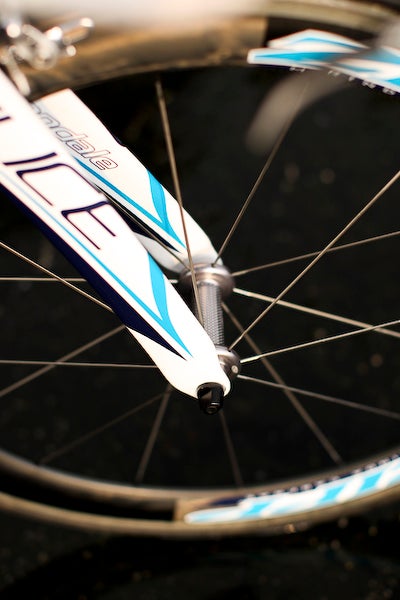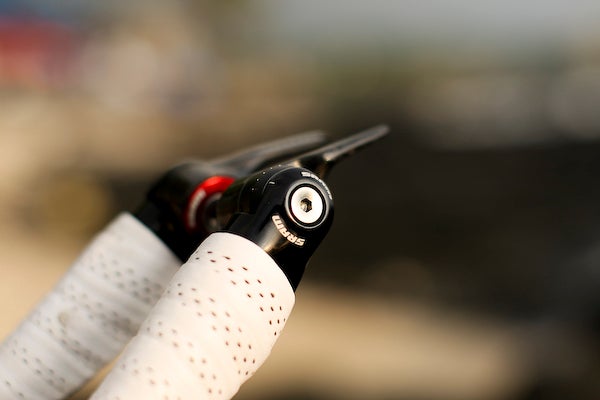 Complete coverage of the 2010 Ford Ironman World Championship.