ESPY award winning triathlete Jason Lester will be participating in the Inaugural TriRock San Diego triathlon this Sunday, Sept. 12.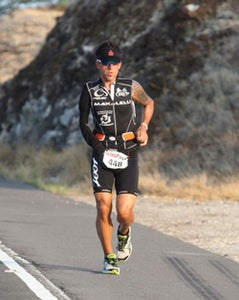 In addition to competing in the TriRock event, Lester will also be making an appearance at a local multisport shop.  To meet Lester, head to Nytro Multisport in Encinitas, Calif. on Friday September 10 from 5-6:30 pm.
Ironman hall-of-famer and editor in chief of Competitor Magazine Bob Babbitt will be running the Q&A with Jason. Refreshments will be served.
Nytro Multisport
940 S Coast Highway 101
Encinitas, CA 92024
760.632.0006
Jason's Athletic Accomplishments
ESPY Award Winner – Best Male Athlete with a Disability, 2009(1st male triathlete to win an ESPY award)
ULTRAMAN Canada, 2008 (4th place overall in the run), 2009 (14th place overall)
ULTRAMAN Hawaii World Championships, 2008 (24th overall)
IRONMAN Arizona, 2007, 2008
IRONMAN Hawaii World Championships, 2008 (1st place in category)
IRONMAN Western Australia, 2007
70.3 Boise, 2009
70.3 Honolulu, 2009 (3rd in age group, and qualified for Ironman World Championships)
Ultramarathon – Hilo to Volcano, 2008 (9th place overall)
UItramarathon – Western States 100, 2009 (pacer)
ITU Triathlon World Championships, 2007 (6th place), 2008 (2nd in category)
International Triathlon San Diego, 2007
The Nautica New York City Triathlon, 2007 (2nd in category)
Duathlon – Pac Crest Endurance, 2008 (3rd in age group)
USAT (USA Triathlon) PC Athlete of the Year, 2008
USAT (USA Triathlon) PC Athlete of the Year Finalist, 2007
Scottsdale Duathlon, 2005, (1st in age group, 2nd overall)