Do you think you have what it takes to be a swimsuit model? If so, this is your chance to make your modeling dreams come true and become a part of the 2011 Triathlete Magazine swimsuit issue.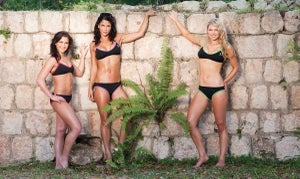 We will be selecting one lucky guy or girl to be one of our models to show off the newest swimsuit and triathlon clothing collections in a tropical location. Submit a color photo of yourself in your favorite swimsuit, along with your name, age, home address and email to trimodelsearch@gmail.com.
We'll announce the August winner early next week. In order to be considered for the September contest, your submission must be received by Sunday, August 29. The winner will get a prize package from TYR and will be a finalist for the contest. At the end of the contest, one of the finalists will be chosen to be featured in the magazine. You must be at least 18 years old and a U.S. citizen to apply. Chosen photos will be posted on the Triathlete.com website.
Related content:
Triathlete Model Search—Vote for Miss August
And Miss Triathlete.com July Is…
The Women of Triathlete Magazine Swimsuit Shoot From The RNR San Diego Expo